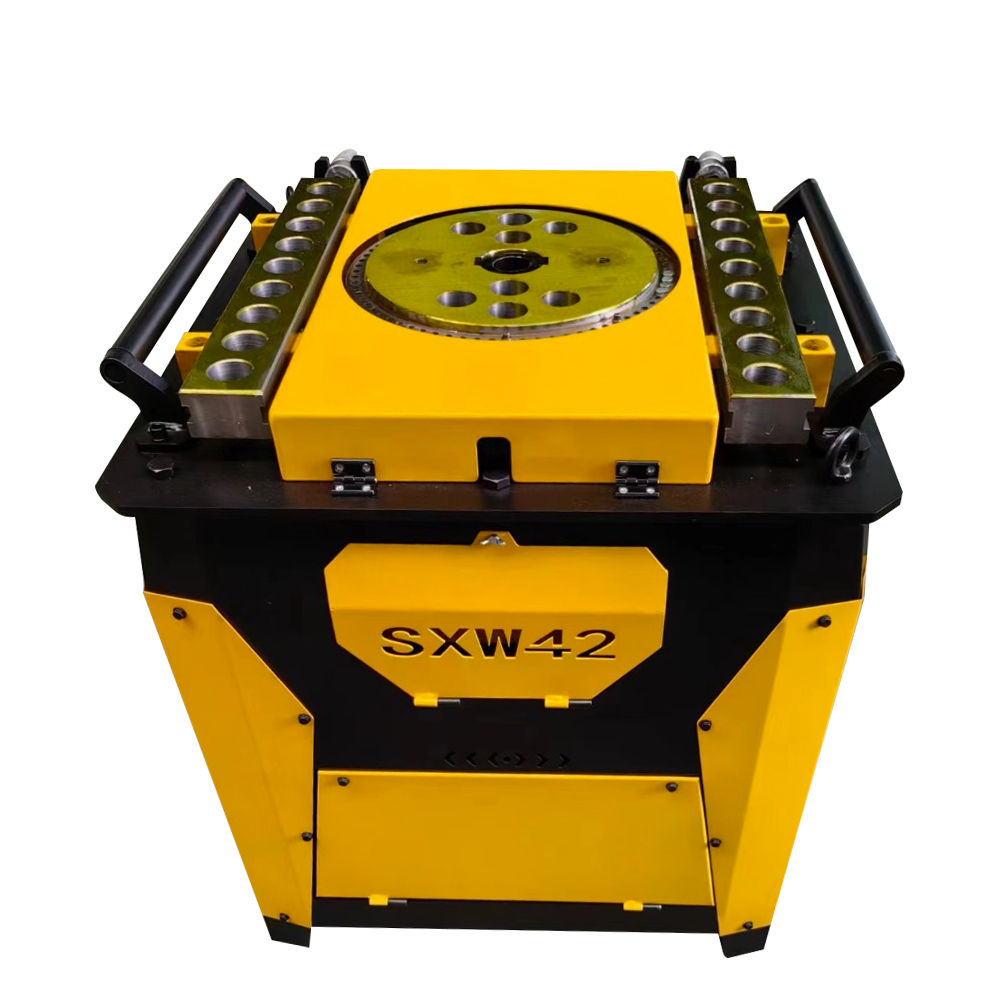 Rebar Bending Machine - SXW42
---
Special Features
1. Planetary Gear Box.
2. Super Silent Machine
3. There is no V belts or Pulleys in the machine.
4. The gearbox is grease filled and sealed and is totally maintenance free.
5. The electric panel has: SMPS+PLC+Transformer+Timer adjuster+phasechangeover+single phase preventer+TP -MCB+SP-MCB
6. Motor power is just 2.2kW which saves the operating cost and is with the advanced brake motor system.
---